Car Breakers Hertfordshire
Your locally, trusted, fully licensed scrapyard and car breakers.
Welcome to Carmaggeddon Salvage Ltd, where you can be sure of receiving the best deal whatever your scrap or car breaking needs.
Across Hertfordshire and Essex, Carmaggeddon Salvage Ltd offers a range of domestic and commercial car or van services including:
From Sawbridgeworth to Stansted, Cheshunt to Chigwell, Carmaggeddon Salvage Ltd is the only scrapyard you need.
Call Us Today
Get in Touch
Call Us Today
Open: Mon to Fri: 9am to 5.30pm –
Sat: 9am to 1pm
Get in Touch
Hertfordshire's most trusted car breakers
Established for more than 30 years, our trusted family-run business is Hertfordshire's leading provider of fully licensed car breaker and scrap services.    
At Carmaggeddon Salvage Ltd, we know that the decision to scrap your vehicle can be a complex one – but there is no need to worry as our friendly team is on hand to offer customers assurance, advice and always the best price.
Scrap My Car Hertfordshire
From our base in Sawbridgeworth, Carmaggeddon Salvage Ltd, is best placed to offer customers across Hertfordshire and Essex the best deals when it comes to scrapping a vehicle.
Once you have decided to scrap your car or van, our highly trained team of technicians will do the rest.
Scrapping your car with Carmaggeddon Salvage Ltd guarantees you will receive a competitive price and a level of service that is very hard to beat.
Clean, green vehicle disposal
Keeping our vehicle operations as environmentally friendly as possible is central to our services here at Carmaggeddon Salvage Ltd.
We are proud to be members of the Vehicle Recyclers' Association and as Fully Licensed Waste Carriers, our work is also recognised by the UK Environment Agency. All our customers across Hertfordshire, Essex and beyond can be sure of car scrappage that is both Clean and Green.
On hand to source new parts
At Carmaggeddon Salvage Ltd we also sell new parts for a comprehensive range of vehicles. If we can help you save your motor we will and are happy to go the extra mile to keep your car or van on the road for as long as possible.
Why not give us a call on 01279 721919 and let our experienced team source that all-important part for you.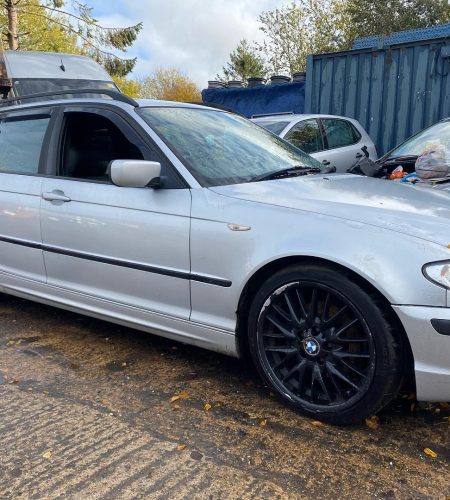 First choice for top-class spares
While it might be the end of the road for your vehicle, there may be something that Carmaggeddon Salvage Ltd can save to keep another car going the distance.
At Carmaggeddon Salvage Ltd we have a vast array of spare parts from all the most popular car and van manufacturers including:
Whether you need a starter motor for a Skoda or a steering pump for a Suzuki, why not get in touch with Carmaggeddon Salvage Ltd? After all, with three decades in the trade under our belts, we may just have the part you have been searching for.
The premier car breakers for Hertfordshire and beyond
The decision to take your trusted runabout to the scrapyard can sometimes be a difficult one. Admitting that it has come to the end of its natural life is fraught with worries about cost, disposal and finding a replacement vehicle.
At Carmaggeddon Salvage Ltd we pride ourselves on our car scrapping expertise, offering a full collection, breaker and disposal service. We pay competitive prices for vehicles and our services are recognised by the DVLA.
When it comes to cost-effective, stress-free car breaking, Carmaggeddon Salvage Ltd is the only car scrapping company you need.
Here to help across Hertfordshire
Our friendly, professional staff are on hand Monday to Saturday to solve all your car queries. We are happy to discuss the best course of action for your defunct vehicle and all our advice is delivered with honesty and impartiality.
You can contact Carmaggeddon Salvage Ltd by phone on 01279 721919 or drop us a line via email